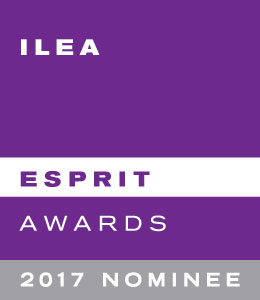 In the world of events more often than not all the hard work, stress-filled moments and long hours go totally unnoticed. In one way is very satisfying to come across as the professional swan gracefully gliding above the water while underneath frantically paddling… But it is more satisfying to be noticed for all your hard work.
This year Events Man is up for 2 Esprit Awards! The Esprit Award ceremony will be held in Calgary on August 11th. Both awards are for the same event but in different categories.
The first award is:
"Best Social Event (non-wedding) (Over $ 75,000 USD"
The event was "Passion" a private celebration for a very special lady. This event pushed boundaries taking guests on a whimsical and sensual journey of food and frolics. We brought in the best entertainment from around the world, engineered complicated structures and wowed guests with details and unforgettable experience.
The second award is:
Best Team Effort (Over $150,000 USD)
We had over 25 companies and over 200 cast and crew on this event and I cannot say enough about how wonderful and professional the team was. (although I tried in this blog post).. A few of our key players were also eligible for "Best Team".
Team Passion
Connie Riley, CMP, CSEP
T.Skorman Productions
ILEA Chapter: Orlando
Boris Barreck
Central Pacific Consultants Ltd
ILEA Chapter: Hong Kong
Piet Defossez
Sur Un Volcan
ILEA Chapter: Hong Kong
Tom Attenborough
Imagine Believe
ILEA Chapter: Hong Kong
Robert Rogers
Events Man
ILEA Chapter: Hong Kong
The Esprits are worldwide event awards judged blind by some of the top live event industry experts in the world. Our competition includes some of the best events from New York, London and the Middle East. We are very honored to be nominated and listed along side some of the best in the world.
Tags
:
award
,
Esprit
,
ilea