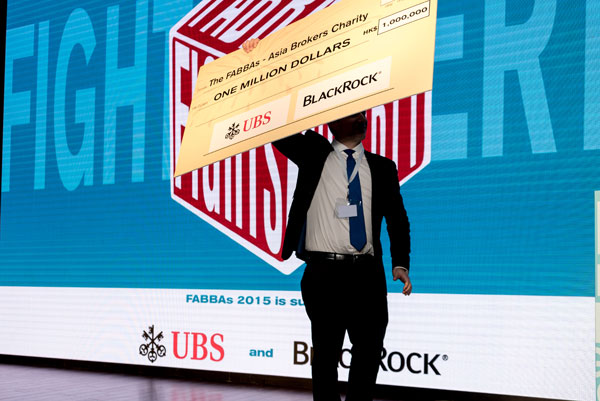 Esprit Award 2016 Nominee
I am pleased to say we have been nominated for another award! This time for our work with Asia Brokers Charity and our production of the FABBAs.
"Best Event with a Legacy"
The Fund Managers, Asian Bankers and Brokers Awards (FABBAs) charity fundraiser that has been a premier event in the Asian financial sector's social calendar for over 13 years. We have been involved since the inception and each year taking on a bigger role.
For the 2015 FABBAs we were executive producer managing the sponsorships, auctions, volunteers and live production. The FABBAs is a time when most of the region's major international financial institutions join together to give back to their local communities. The FABBAs were founded by Asia Brokers Charity, a small group of industry professionals who recognized that, beyond the ups and downs of their companies and careers, many people struggle in much more difficult situations, lacking resources and choices. Asia Brokers Charity has lead their industry for over 13 years supporting a wide variety of amazing causes that transform the lives of disadvantaged people around Asia and beyond. We are proud to be associated with this event and even prouder our work is being recognised.
Tags
:
award
,
banking industry
,
csep
,
events
,
eventsman
,
fabbas
,
finance industry
,
Hong Kong Event Capital
,
Robert Rogers